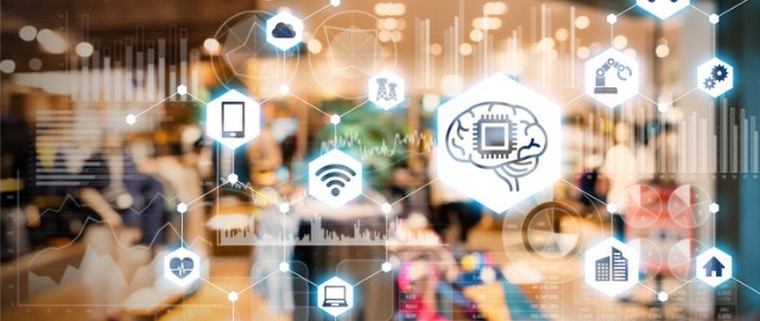 Retailers and businesses alike may benefit from the following five lessons to combat the Amazon effect:
Improve the Customer's Overall Experience by:
Being able to receive what you want with just a few clicks is, of course, the joy of Amazon Prime. In other cases, however, consumers want to spend more time shopping rather than less. Companies that recognize this trend have an advantage over their competition. In order to better serve their customers, merchants must do more to improve the consumer experience. For example, women are looking for bras that fit. Victoria's Secret (No. 43) heeds this advice and provides all employees with a tape measure, training, and a wide variety of product options. With digital technology, this involvement goes outside the store as well, making purchasing more meaningful. For instance:
Women may experiment with artificial eyelashes and contouring cosmetics using augmented reality at Sephora. In order for DIYers to experiment with layouts, fixtures, and colors before they start hammering nails, Lowe's has constructed holographic rooms. For more precise product suggestions, Nike shops have run analyzers and basketball courts where customers may be photographed in action. IBM Watson's AI skills help buyers locate the ideal product at The North Face. Unstructured language, such as "I need a jacket for riding in Chicago's cold weather," may be analyzed by Watson and used to provide customized suggestions.
Treasure Seekers Should be Rewarded For Their Efforts.
While some people like to think of themselves as treasure hunters, many others like to think of themselves as regulars at their favorite stores, where they have the opportunity to "win" each time they visit. For companies like TJMaxx and TJMaxx to be able to thrive, they must know how to reward their loyal customers in a way that keeps them coming back for more. These companies create a sense of urgency by regularly presenting new products, disseminating useful information about their origins, and emphasizing the fact that they will be unavailable for a limited time. In order to better serve its customers, Target is reinventing its shop with two distinct entrances. There will be a single entry for customers who wish to explore and discover unique products and seasonal moments.
Motivate the General Public
It is one of the four major drivers of relevance, and it is almost as effective as pragmatism in influencing customers. In this case, specialty merchants have a built-in advantage over mass brands since they are entrenched in passion points. Those who are intelligent feed their ardor.
Virtual reality headsets, for example, allow customers to simulate a world-class hiking excursion at North Face retail locations. Spectators may see speckled and rainbow trout swimming in a large tank at L.L.Bean. Producing instructive material (such as Lowe's how-to films) or advocacy and purposeful content (like Patagonia's environmental themes) that inspires is also a good idea. Emotions are evoked by the information presented. For example, Victoria's Secret is leveraging 10-second footage to create tales on Snapchat.
In order to make shopping a more enjoyable experience for everyone, here are some suggestions:
In many cases, consumers like sharing the joy of shopping with others. As an example, a Chicago Nordstrom is now serving beer and wine in its menswear section, making it even more enjoyable to peruse the ties. If you want a second opinion on an outfit, you may transmit a photo of yourself in the changing room to a friend using smart mirrors at shops.
Find Creative Methods to Save Time for Your Consumers
With the rush to embrace omnichannel, the retail sector is undoubtedly experiencing severe contractions. To compete with Amazon, many department shops have invested much in developing their e-commerce sites, although many are doing it just after the fact and cannot compete with their pricing. The exception maybe Walmart, which is still in its infancy.
However, this does not imply that merchants should not endeavor to aggressively narrow the gap with Amazon and find methods to save customers time. Walmart is also looking for methods to save and improve the shopping experience in its brick-and-mortar locations, in addition to the "buy online, pick up in-store" model. Customers may pick from a variety of meats and cheeses, as well as the thickness of each slice, at a deli kiosk. Afterward, customers may continue shopping as deli employees complete the order and store it in a dedicated cooler adjacent to the kiosk.
Is it going to work? We believe that eventually, it will. Investors recently heard from a Walmart official who said, "We've always been about saving customers money." It's all about saving people time now, according to our motto:
https://undercover.ae/wp-content/uploads/2022/02/cover_image.jpg.760x400_q85_crop_upscale-1.jpg
400
760
abdirahim Hussein
https://undercover.ae/wp-content/uploads/2020/11/undercover-logo-300x68.png
abdirahim Hussein
2022-02-17 09:00:30
2022-02-11 09:34:17
5 Ways to Improve the Customer Experience in the Retail Industry