Undercover Customer Hospitality (Restaurants) Awards
The time has come to award many businesses for all the hard work that they have pulled off during their running. Undercover has come forward to allocate businesses with exceptional customer service.
Benefits of the Restaurant Awards: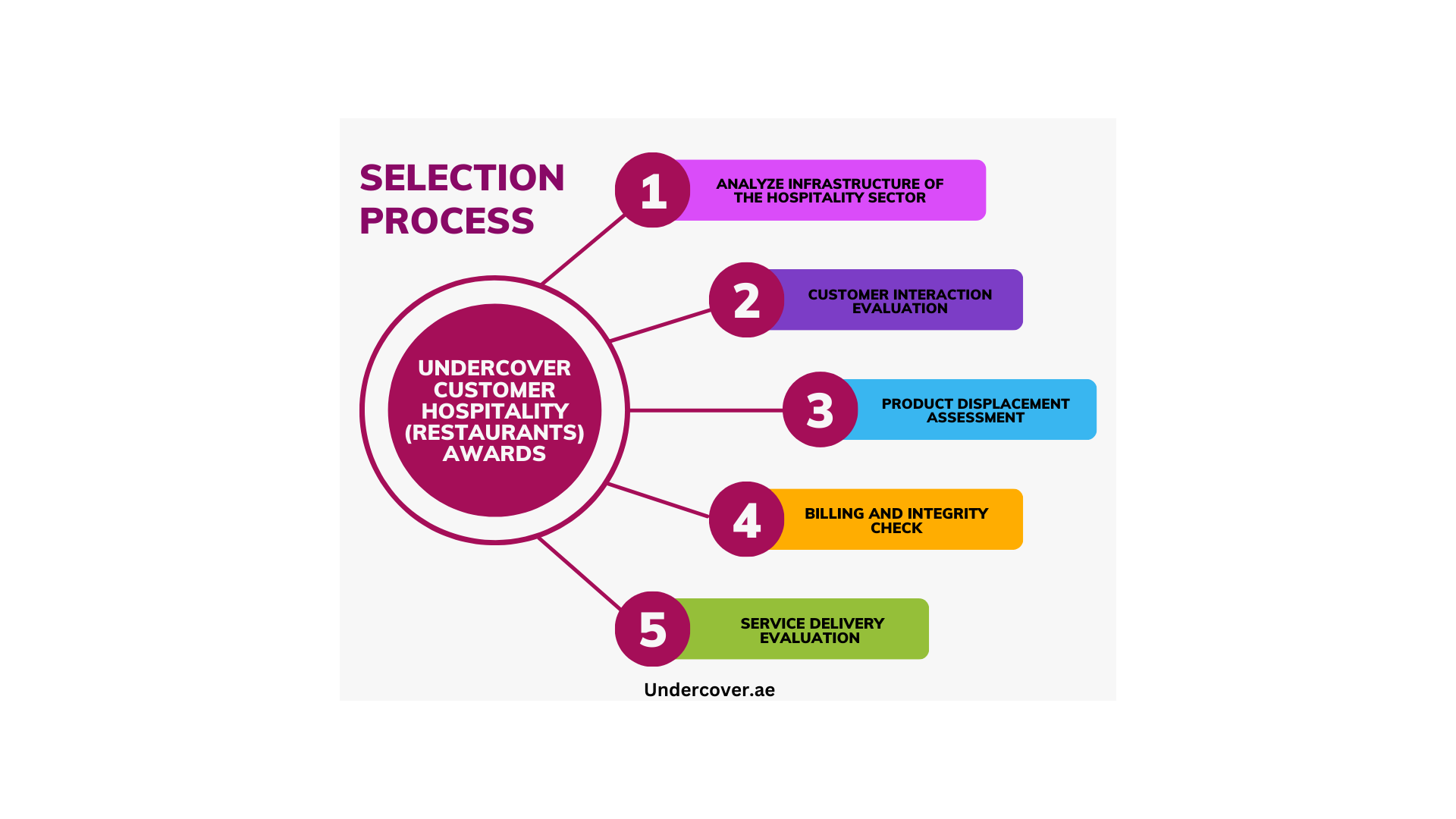 Selection Process For The Best Restaurant Awards
Restaurants with different categories:
We will call in inquiries from restaurants in 6 categories:
QSR
Cafes
Juice bars
Fine Dining
Ice-cream
Dessert bars
Sheesha bars
Pubs and bars.
Entry for the awards is via self-nomination and will be charged at AED XXXX per submission.
Upon completing the online entry form, entrants must upload supporting documents, information, images, and videos.
To help assess performance, any nominated outlet must have been operational since January 2020.
Consideration for the awards:
After receiving nominations from prospective restaurants, all entrants will be evaluated by Undercover's professional mystery shoppers. The basis for evaluation will be primarily based on the following criteria:
Infrastructure of the hospitality sector
How the business sector deals with its customers and clients
How well they carry out their product displacement
The billing and integrity of the hospitality sector
How well the staff is in terms of delivery and service.
The Distribution of Awards:
If the candidates meet the requirements, Undercover will announce the awards to the winners with the best hospitality in their business sector.
Award Categories:
The Undercover Hospitality Award Ceremony will be conducted in the following timeline:
| Timeframe | Activity |
| --- | --- |
| April-June 2021 | Selection of Hospitality Sectors |
| July-September 2021 | Consideration of Awards |
| October-November 2021 | Final Analysis |
| December 2021 | Distribution of the Awards |