Mystery Shopping for Gaming Industry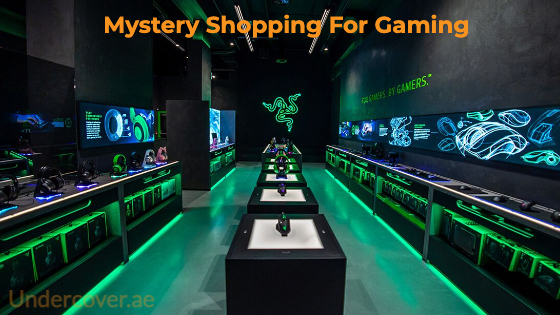 The gaming industry has long provided various types of benefits to people in the long run. It is on this basis that the gaming industry sets a proper relationship between the player and the firm.
They also help in setting a proper niche for the players, filling entertainment while also ensuring that the players are getting the service that they deserve, whether in the forms of hospitality or luxury.
This is why it is important to keep in mind that if the gaming industry is not living up to the expectation of the customer then they will refrain from coming to your business. Regardless of how much money you put into it. Without proper experience, you will not be able to properly provide customer services or even train your employees so they can adequately showcase all of your products.
How will Mystery Shopping help your gaming business and increase customer hospitality and loyalty
Mystery Shopping will help in identifying the mistakes you will be making during your business run and significantly fix all of those mistakes.
What are Mystery Shoppers?
Mystery Shoppers are basically secrete shoppers who portray themselves as actual customers to investigate how your business is doing in terms of customer service, product displacements, and hospitality. At the end of their journey, the mystery shoppers will prepare a report which will contain all of the information you need to further increase and expand your business.
How will Mystery Shopping be used in the Gaming Industry?
It is no doubt that many major gaming casinos and small firms needed actual voluntary critics to properly rate their industry ratings. Mystery Shopping will do that for you. Whether it being from in-depth research of the gaming industry market or luxury, mystery shopping will help in the identification of mistakes so you can create an environment that best fits your players.
This also includes how well the employees of your gaming firm are dealing with the players and also how well your business is ranking in the industry.
The methods which will be used by the Mystery Shoppers include:
In-depth evaluation of the players and their preferences.
Examination of the environment to ensure the players are met with their niche.
To see if the prices set are met with the player's expectations.
Why choose Undercover Consultancy?
Undercover Consultancy Dubai has been in the market since 2012 and has been helping many customers in identifying their mistakes and ideals. To ensure that their business does not end in failure but actually benefit them in the long run. We have been providing many services of business consultancies including Mystery Shopping, which has left many clients with satisfying experiences.
At Undercover, we contain a team of professionally trained and certified professionals that have been helping clients with exceptional mystery shopping services. We do your work for you so that you don't have to!
Whether it being from in-depth analysis of the gaming industry to customer experiences being set at the correct path for a specialized niche, we will help you in your path for success.
Check out some more industries that you could in as a mystery shopper: