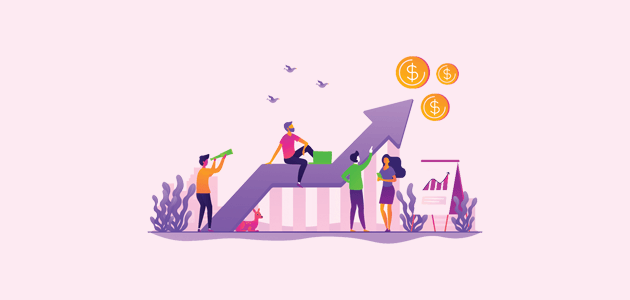 Our understanding of the necessity of offering an exceptional service provider interaction to our companies. And the users have been fundamentally changed by new data-driven knowledge and experience and reporting tools (CX). Shopping engagement is finally gaining the recognition it deserves as a vital tool for distinguishing a firm and pushing for market success.
Mystery shopping programs are becoming more popular in the United Kingdom, with yearly spending exceeding £1.1 billion.
Mystery shopping programs, which are used by retailers and marketers alike. It provides essential objective and data-driven insights into the customer experience evaluation process.
However, the fact is that more and more businesses are not using the benefits of client satisfaction assessments and mystery shopping initiatives to their maximum extent. A more strategic strategy is necessary to relate them to profitability and growth adequately.
Measuring customer experience at the location level is at the leading edge of the approaches available today. Mystery shopping has never been more efficient than now, thanks to the spread of our digital gadgets, which include mobile applications, smartphone cameras, and the ability to submit reports online.
As a result, we share some suggestions for making the finest out of the mystery shopping campaign, which was developed based on several decades of industry experience.
Prioritize Objective Measurement as a Top Priority
Despite regulatory standards as well as rules growing more widespread – and also staff training opportunities. The acquisition of meaningful advanced analytics is vital to attaining corporate goals in today's environment. Concentration, commitment, and well-defined objectives are necessary in order to do this activity with sufficient completeness and accuracy.
Compatibility with quality requirements, investment banking, delivery performance, and output at minimum cost are all assessed using the most advanced measurement tools now available.
Data Should be Mixed and Merged.
The very initial structure may well be turned into the secondary structure by merging mystery consumer reporting with other information resources – including such customers experience questionnaires – and analyzing the results.
Consumer satisfaction and commitment should increase as a consequence of better performing in accordance with branding principles.
However, while quantitative mystery shopping sheds light on the operating factors that drive user impressions. Subjectively user contentment data reveals what consumers appreciate. And providing knowledge into different areas that can be upgraded and which could indeed be changed.
Establish a Link Between Mystery Shopping and Financial Performance.
Data connectivity allows for the optimal combination between mystery shopping as well as customer contentment information with monetary indications by geography, resulting in the most accurate combination possible. By including financial measurements, you can pinpoint exactly which behaviors will result in the maximum return on investment (ROI) for each location.
When comparing organizations that perform well-using mystery shopping as well as customer contentment questionnaires to others that do not know. There might be a considerable difference in monetary returns.
Keep Your Company's Brand Guidelines in Mind.
Mystery shopping is by far the finest appropriate evaluation method accessible nowadays for both the purpose of aligning quality requirements with comprehensive business achievement. After that, you may begin to compare your performance to industry trends in retention and referrals.
Mystery shopping provides tremendous accuracy and allows you to concentrate on and target any specific component of the investigation.
Maintain the Purpose of Your Questionnaire.
The elimination of subjectivity may be accomplished by the use of simple yes/no responses while collecting factual observations. Never squander effort by questioning inquiries that are just not related to the moderating role; being brief and concentrated is indeed the norm.
The basic principle of reviewing is to evaluate, experiment, and check a little more until everything is perfect. Finding a comprehensive selection of mystery shoppers representing a varied variety of backgrounds can validate the inquiry might very well identify material shortages, additional difficulties, including areas of the survey context that require improvement.
Throughout the Process, Keep an Eye on the Results.
Improved performance in terms of brand standards should result in higher levels of customer satisfaction and loyalty. If this is the case, go back and look at the brand criteria that were initially created and compare them to your present outcomes.
Underperformance might ensue if you really do not follow these guidelines. Regardless of the greatest intentions of business personnel towards the opposite.
Establish the Most Optimal Data Gathering and Reporting Settings.
It is important to implement optimal practices regarding information collection and publishing processes because this guarantees the highest comprehensive and trustworthy information is gathered and provided.
Further safeguards include prohibiting the very similar mystery shopper from purchasing too frequently, as well as putting in place a monitoring procedure for mystery shoppers. These measures combined provide the best comprehensive protection for the authenticity of your information.
Create a Strategy For Moving Forward.
Identifying the activities that provide the greatest return on investment (ROI) creates a clear picture of the important aspects that may be used to enhance the vendor's satisfaction is important.
Venues are therefore empowered to design implementation strategies in place that might simultaneously improve customer engagement while somehow boosting the amount of money they make.
The Bottom Line is as follows:
Your ultimate objective should be to please your consumers while also enhancing the entire customer experience for them. Return visits and referrals will rise as a result of achieving this, resulting in increased growth.
Firstly as well as foremost, you should determine the specific activities which thus increase overall client devotion and monetary performance in order to achieve maximum impact on expenditure. These represent those kinds of actions that thus may position yourself for continued prospects.
https://undercover.ae/wp-content/uploads/2022/01/do-giveaways-incrase-sales.png
300
630
undercover
https://undercover.ae/wp-content/uploads/2020/11/undercover-logo-300x68.png
undercover
2022-01-15 07:23:57
2023-08-22 13:36:09
What is Mystery Shopping, and How Can You Measure it?